Back to menu | Back to clickable plan
Regio I - Insula XV - Tempio tetrastilo (I,XV,2)
The Tetrastyle Temple is in the north-east part of the Sacred Area of the Republican Temples. It was built at the end of the second century BC. In front of the temple is a tufa altar. The temple itself is on top of a podium of opus quasi reticulatum. The columns and capitals of the pronaos are of tufa. The walls of the cella are of opus quasi reticulatum.

The temple may have been dedicated to Aesculapius and Hygieia, deities of health. Parts of statues of these deities were found, the statue of Hygieia having a portrait of Lucilla, the wife of Lucius Verus, son of Marcus Aurelius. It is also possible however, that these statues come from the adjacent Baths of Buticosus.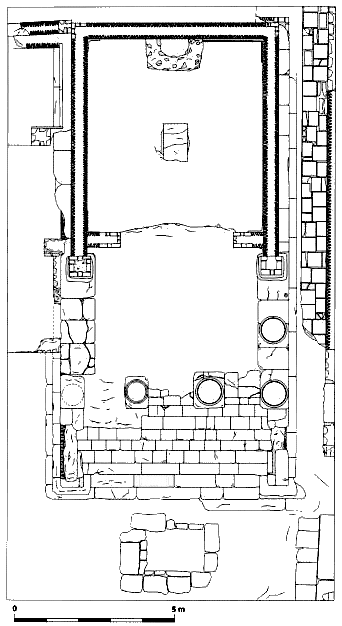 Plan of the temple. Pensabene 2007, fig. 26.
---
Photographs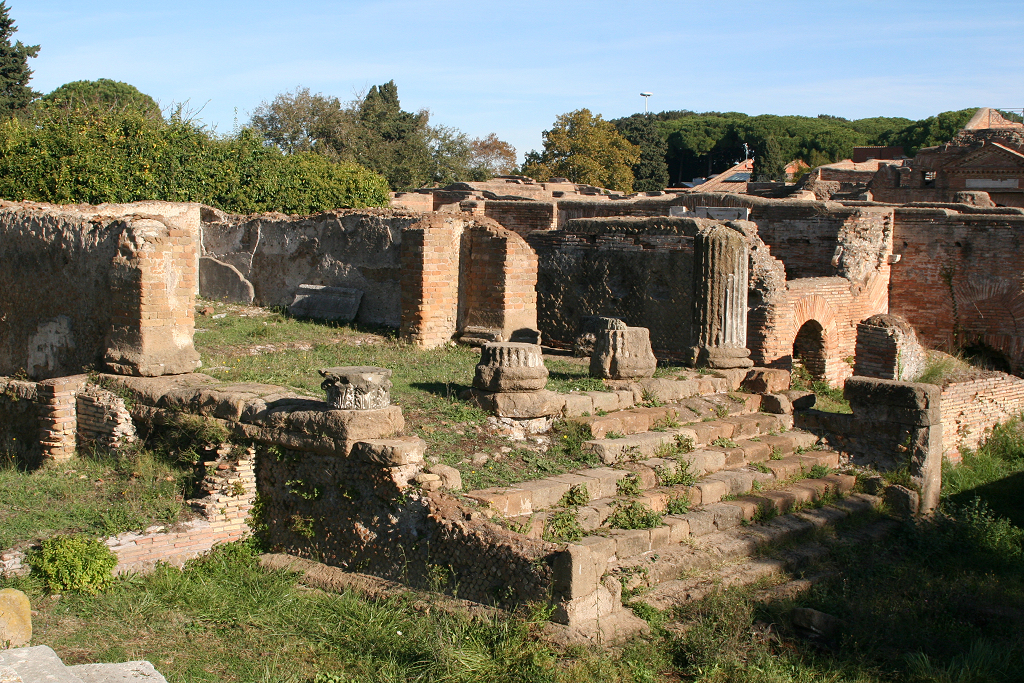 The temple seen from the south-west. Photograph: Jan Theo Bakker.
---
[jthb - 22-May-2004]